Jubilee Painting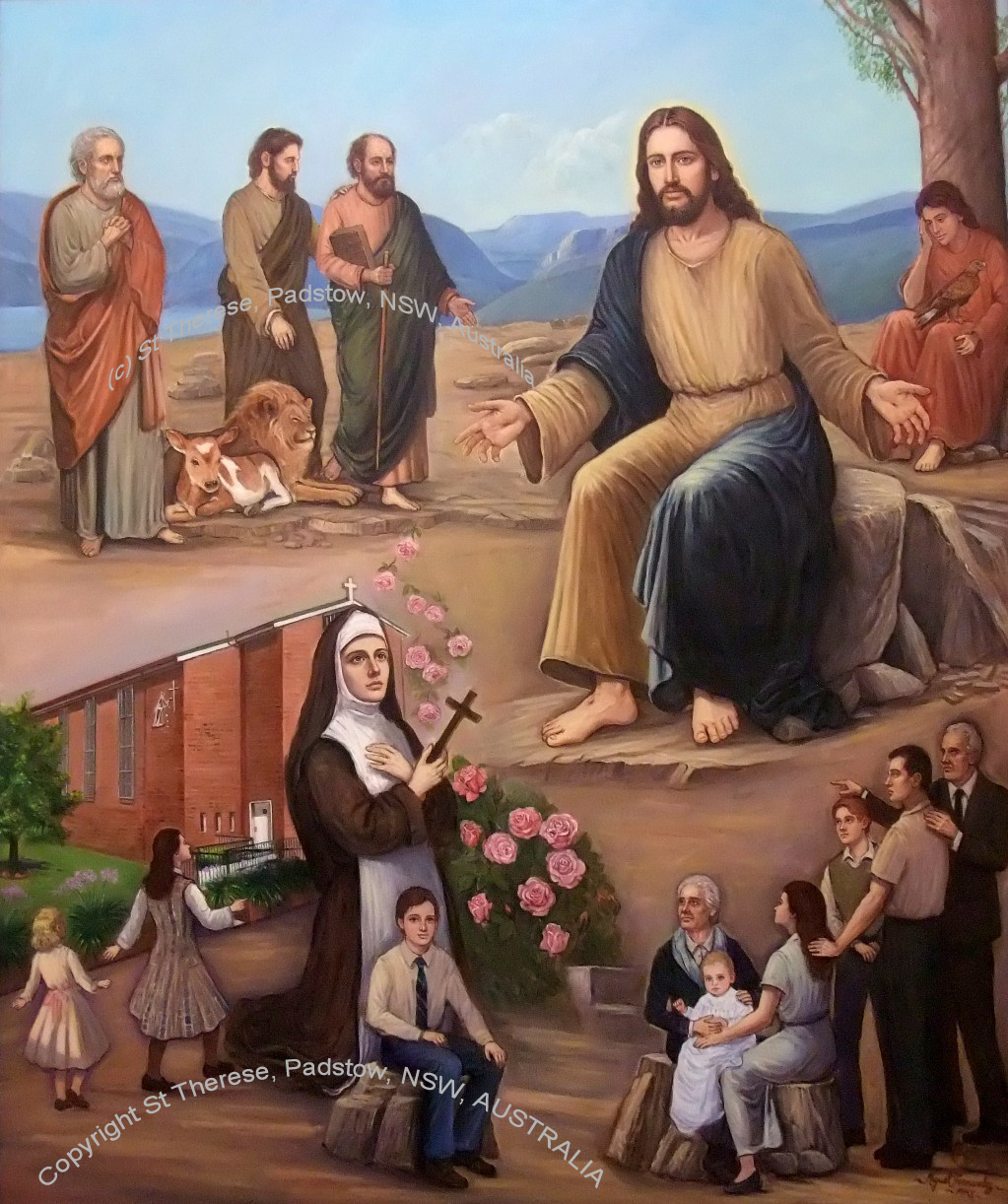 THE GOLDEN JUBILEE 50TH ANNIVERSARY ICON.

This Painting was commissioned to commemorate the 50th Anniversary of the foundation of our Parish. It was painted by Mr. Miguel Fernandez, and he drew together very beautifully the brief he was given. In essence it is a pictorial representation of our parish family. It is very rich in symbolism. It is truly an Icon which draws people to pray and reflect upon their invitation from the Lord

At the outset we are all invited by the loving Lord Jesus who is in the centre of our painting. His reaching arms, and loving gaze invites us all to gather together. We gathered to listen to His word as proclaimed in the Gospels which are represented by the Gospel Writers of Matthew Mark Luke and John. The scriptures remind us of the Lord's promise that he has gone to prepare us a place so where he is we may be as well. His Kingdom is a kingdom of peace and happiness, where the lion lies down with the calf. This is where we are called to belong. The background of the painting is taken from a photograph of where the Sermon on the Mount took place in Galilee in Israel.

The painting shows our church building and more importantly we the people; the young school children, the young parents, grandparents and the youngest celebrating the life of Grace in Baptism.

Below the figure of Jesus is St. Therese, our patroness. She intercedes for us before the Lord and His Grace falls upon us as a shower of Roses.